Luxury business flagship, Oukitel K3 presale starts from $139.99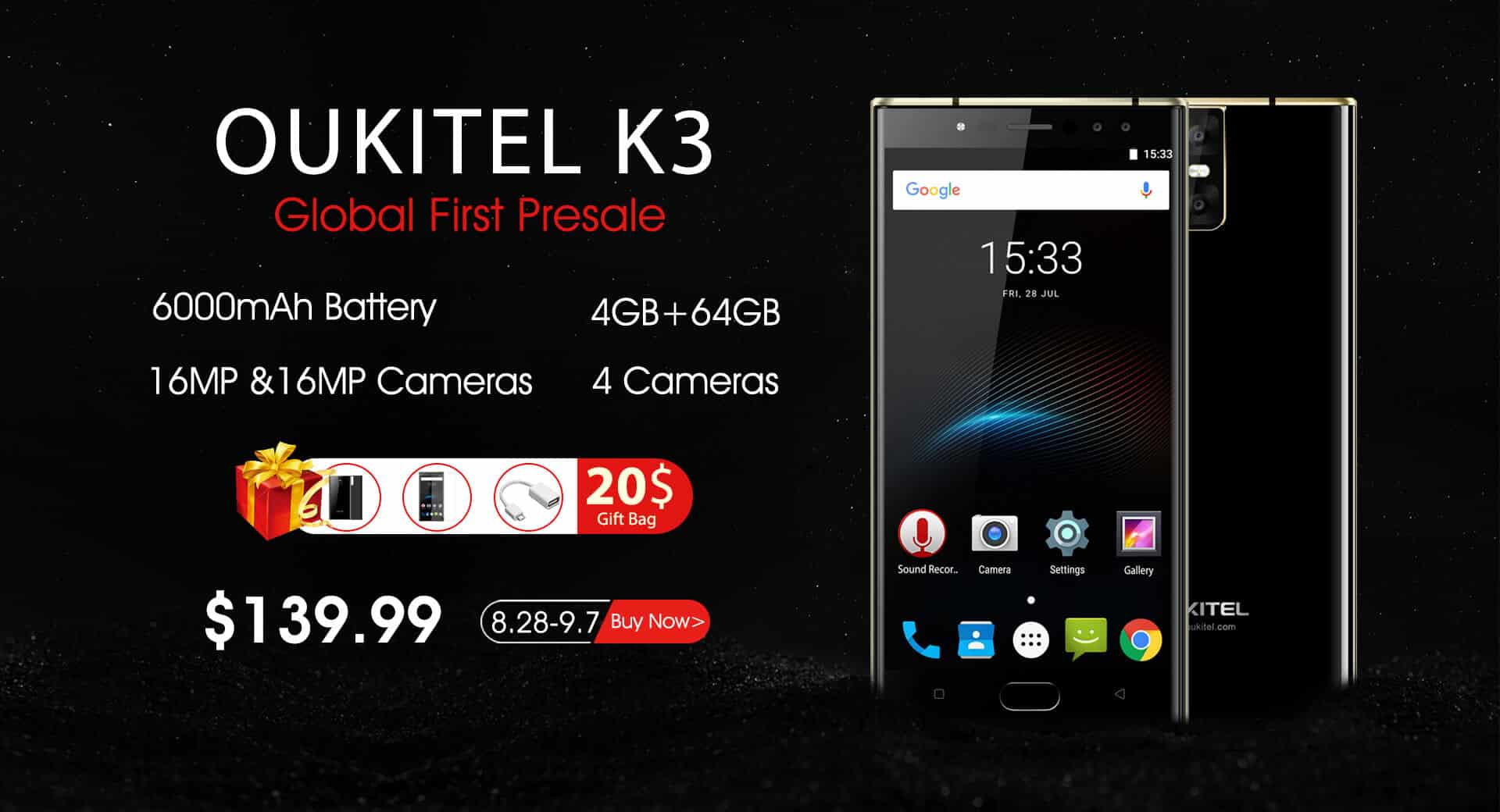 If you don't know on August 28th, 2017 in China people is celebrating Chinese Valentine's Day. Therefore on the same date starts presale for Oukitel K3. If you compare this device with there some other devices, then you will notice that this is their first smart phone with completely different design. Actually this is designed for success and businessman.
Also what is most interesting that the retail price is $179.99 for Oukitel K3, while presale price is $139.99, and additionally you will get extra $20 worth gift bag for pre-orders. So actually it is good time now for shopping.
But this is not all because these smartphone has great features like 6000mAh high-capacity battery. Under the hood it has 4GB RAM+64GB ROM including Mediatek MT6750T Octa-core chipset. Again this is not all because it will have 5.5 inch full HD screen made by SHARP.
And last but not less important it will have four cameras, 16MP+2MP rear cameras, 16MP+2MP front cameras.
So if were interested now you have a chance to buy Oukitel K3 for only $139.99 at Banggood.