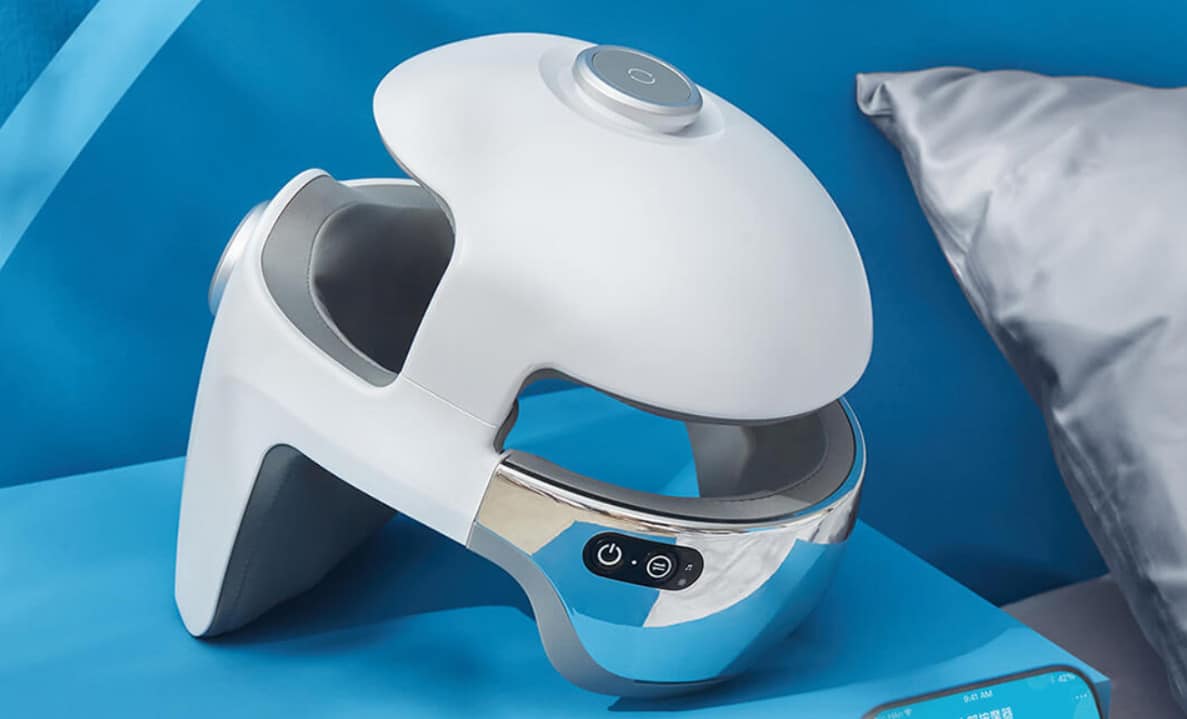 MiOT Crowdfunding platform has launched the new product by Momoda brand. This device is a 3-in-1 smart head massager.
The massager looks like a helmet from the future. This design helps to provide a massage of three zones – neck, head, and eyes.
It has 7 massage heads which press major acupoints like Chengguang and Baihui. It forces the blood circulation and relaxes the scalp.
For the eyes zone, there is a temperature massage available. The temperature hot compress (40℃) helps to relieve symptoms of dry and sore eyes. A perfect solution for students and people who work with the PC a lot.
Neck massage is provided with 2 heads which affect the muscles with high-frequency vibration and temperature.
The Momoda massager can be controlled through Mijia App. In the App the user can adjust heat temperature, select massage mode, and set up a massage time.
Usual massage is boring? Turn on the music! Using a Bluetooth connection the user can enjoy favorite music during the massage session.
The model has a built-in 2400mAh battery which provides 6-8 cycles of operation (in case of using 15 minutes per cycle).
After a massage with Momoda 3D massager, you won't feel tension and fatigue – neck muscles will relax.