Oukitel at HongKong fair brings 5 new smartphones!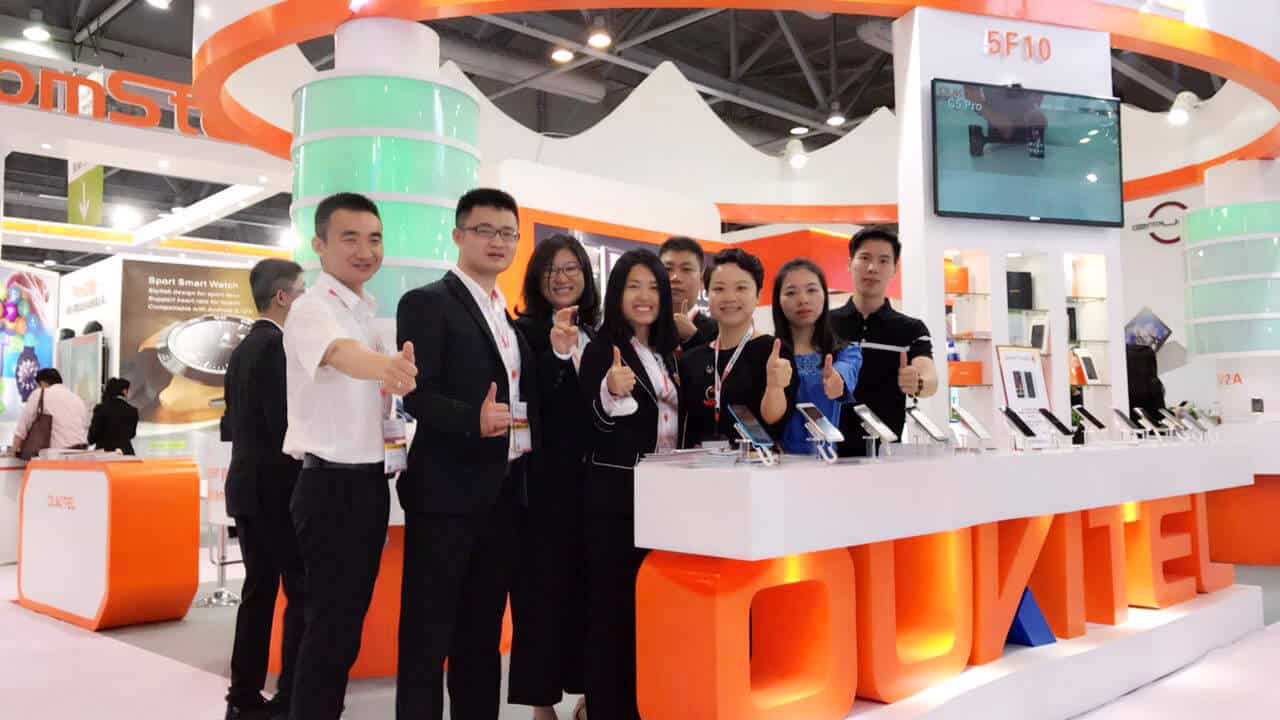 As title says Chinese smartphone company Oukitel is at Hong Kong the Global Sources Electronics Exhibition which is actually held in AsiaWorld-Expo. On fair they have brought exciting news because they announced and introduced several different smartphones actually we're talking about five different smartphones. Which are K10000 Pro, K10000 Max, K6000 plus, U22, and U11 plus.
As main features:
K10000 Pro with 10000mAh battery and 12V/2A flash charger.
K10000 Max with 10000mAH battery and IP68 water-proof rating.
K6000 plus with 6000mAh battery and 12V/2A quick charger.
U22 with dual-lens cameras both on front and back side.
U11 plus with 13MP real pixels camera both on front and back.
So obviously the most interesting smartphones are K10000 Pro and K10000 Max because they have the high-capacity battery with capacity of 10000mAh. Also from what we can see this smartphones has biggest battery capacity in the world!
Oukitel K1000 Pro besides big battery capacity will have also big screen, and it will be based on MT6750 Octa-core chipset. It is planned to go to market in May.
Other big brother K10000 Max has also IP68 rating which means in other words it is waterproof and dustproof. So this additional feature which for some people is very important, but from other information or other technical specifications are the same. Like 5.5 inch full HD screen, 3GB RAM, 32GB ROM. So we are looking forward to see these beasts in real action!