Oukitel Mix 2 vs. Xiaomi Mix 2 – performance, design and price, which is better?
The Oukitel company officially released global activity sale promotion this week, including releasing its latest smartphone called the Oukitel Mix 2. They say that they have many orders for this device, and mass production of the Mix 2 is underway to meet the big market interest. Of course, you can additionally find everything about it on Oukitel's official website.
You are probably interested in how this cool smartphone looks, and you can see it on the pictures and in the video below.
The video will show main comparison of these two smartphones. They will talk about design and performance. Both smartphones, and the Oukitel Mix 2 inclduign the Xiaomi Mix 2 have a large 5.99-inch screen with 18: 9 aspect ratio design.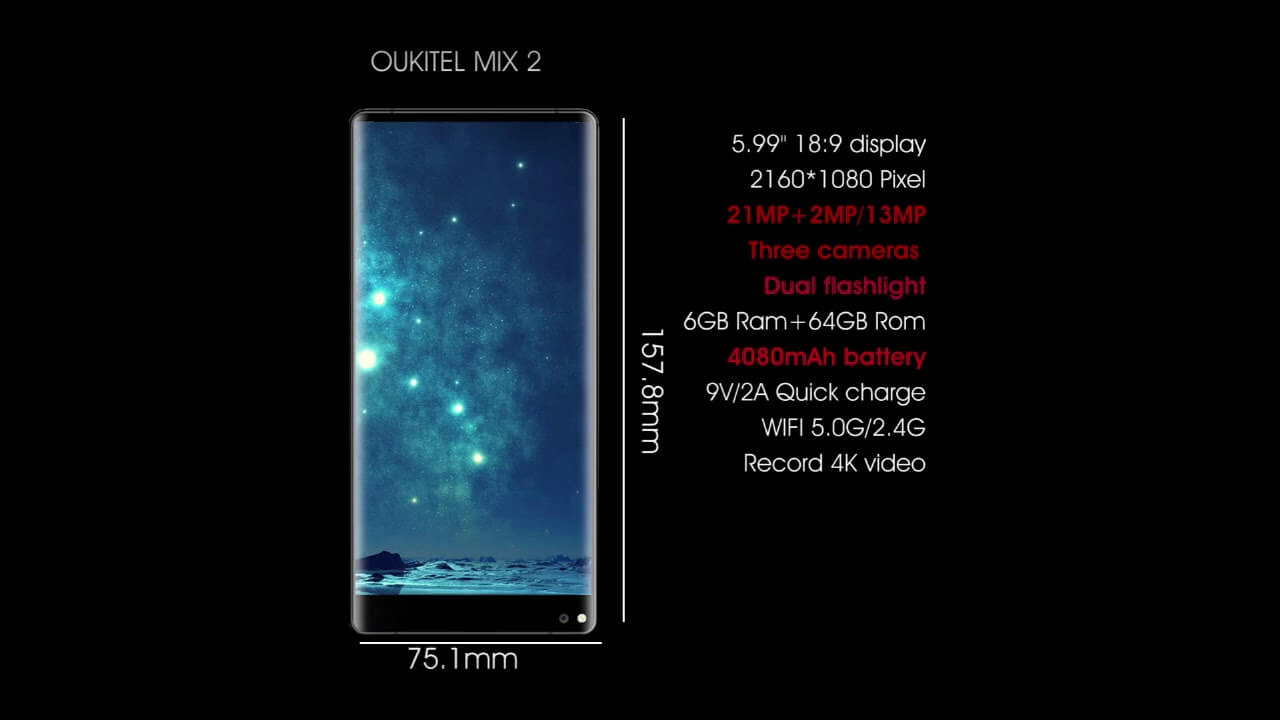 Different is the backside, as they are made from different materials. But we can definitely say both look awesemo and they are very comfortable in hand.
We've already written before so we'll just remind you that the Oukitel Mix 2 is on a special global promotion sale from November 27 to December 4, when you can buy it for only $229.99, which is a $40 lower price from a regular price which is $269.99. All you have to do is use a coupon code: "OukMIX2", and the price will drop.
So if you want to buy it using a coupon code, please visit Gearbest shop.