REVIEW: Oukitel U18 is a cheap iPhone X copy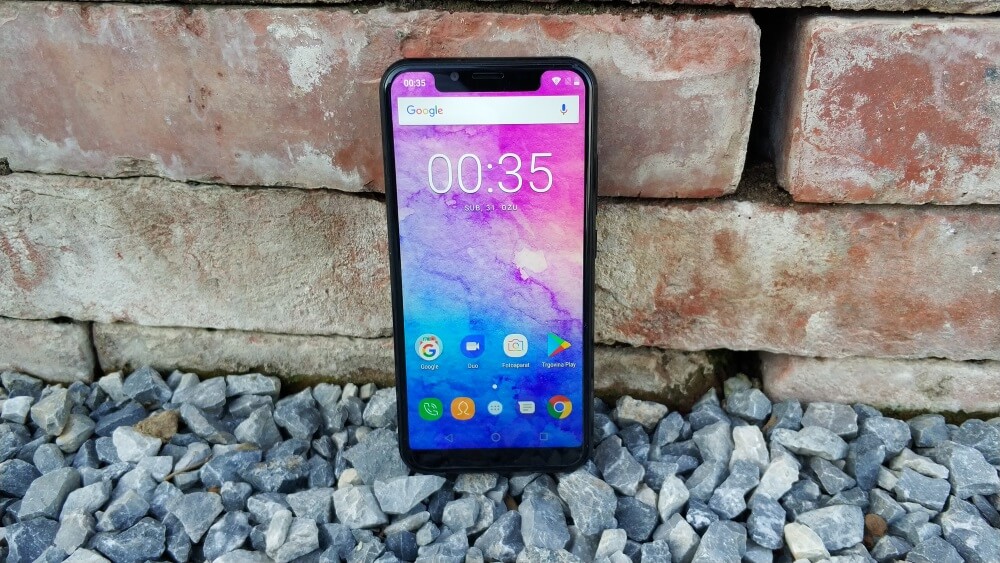 Let's face it: we all made fun of the iPhone X's notch, including smartphone manufacturers. Today things are a bit different – the notch, Apple's inability to go full screen, has become "a must have" among almost all other brands, especially among small Chinese phonemakers like Oukitel.
Screen and battery
Their new model, Oukitel U18, is an unquestionable iPhone X copy. The phone's front is almost as same as iPhone X's, with 5,85 inch display (1512×720 p resolution) and 21:9 ratio. It's a full-screen display except for the notch at the top for the speaker, camera and sensors. Unfortunately there is no notification LED light.
The screen delivers a bit low PPI rating – 275 pixels per inch – but the numbers are not telling the whole story. Display is actually pretty nice and sharp, despite its lower PPI rating. The only thing that is weird is the notch itself (I am used to full screen smartphones, just as everybody else I guess), but I got used to it in no time.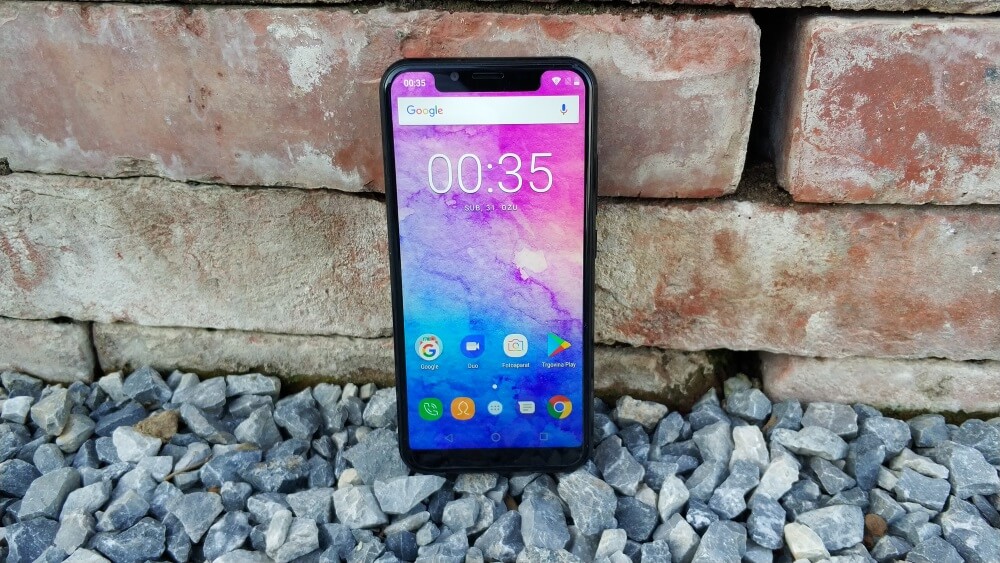 The phone has curved front and rear and it's easy and comfortable to hold. However it is a bit thick because of a 4000 mAh battery inside that is responsible for just a bit short of 2 full days of battery life. With 213 g the phone is also on a heavier side.
Cameras
There's an 8 MP shooter (Omnivision 8858) within the notch, which can be interpolated to 13 MP. It works quite well and it will be more than enough for selfie pictures. Just as the iPhone X, Oukitel U18 uses face unlock feature that is very usable even if you put glasses. However I prefer using the fingerprint sensor which is very accurate and actually faster than face unlock.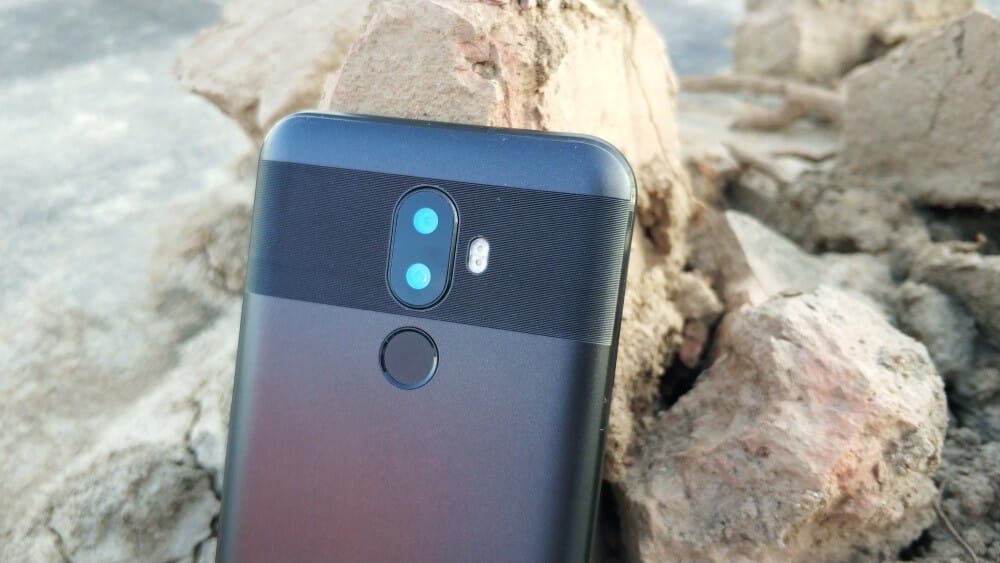 U18 is equipped with the 13 MP (Sony IMX135, it can be interpolated to 16 MP) and 5 MP sensors on its back, giving that fancy bokeh effect. The image quality is quite good when good lighting is available, noticeably better than other devices within the price range. HDR mode will give noteworthy difference in low light conditions, so make sure you using it when there is not enough light. It also supports shooting video in Full HD mode.
Software and hardware
Oukitel's U18 ships with Android 7 without bloatware of any kind. There's a bunch of pre-installed Google applications like Youtube, Play Store and Chrome. The company has said that U18 will receive an update to Android 8 in a near future and hopefully we won't have to wait long.
As for the hardware, the phone has Mediatek MT6750T chipset with octacore CPU, backed up with comfortable amount of RAM (4 GB) and storage (64 GB). U18 can handle any everyday task with ease, so productivity is anything but the issue here. The bottom-firing speaker is working well enough for ringers and notifications, but it is average for anything else.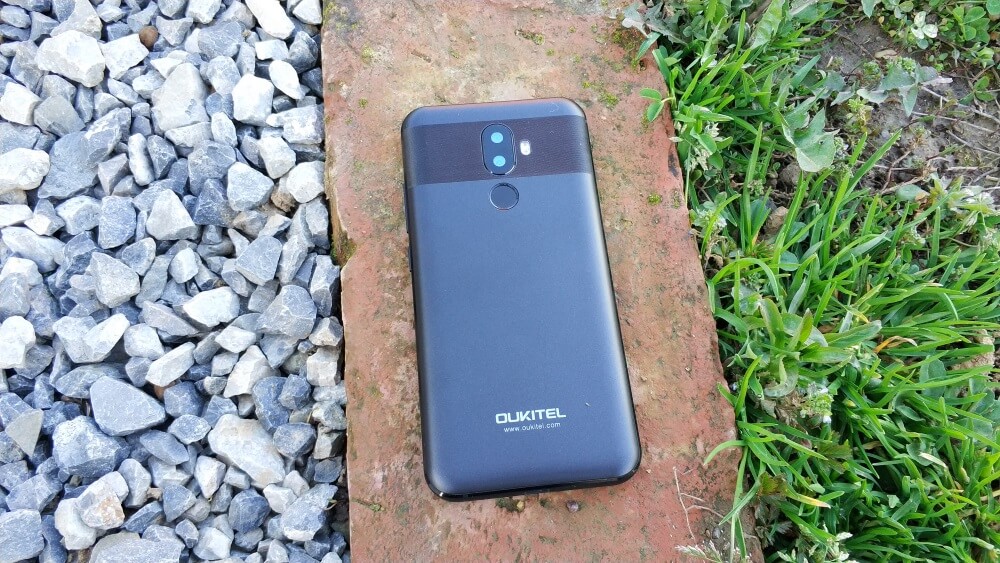 The device ships with a TPU protective case, the charger, USB Type-C cable, headset jack adapter, a pin for accessing the SIM slot, manual and a warranty certificate.
Buy It NOW On Geekbuying!
Conclusion
Oukitel U18 is the first budget smartphone to copy the notch, but it offers more than that. It has a decent screen and cameras, good battery life, and its hardware gives more than enough performance for an average user.