The Introduction of Kirin 990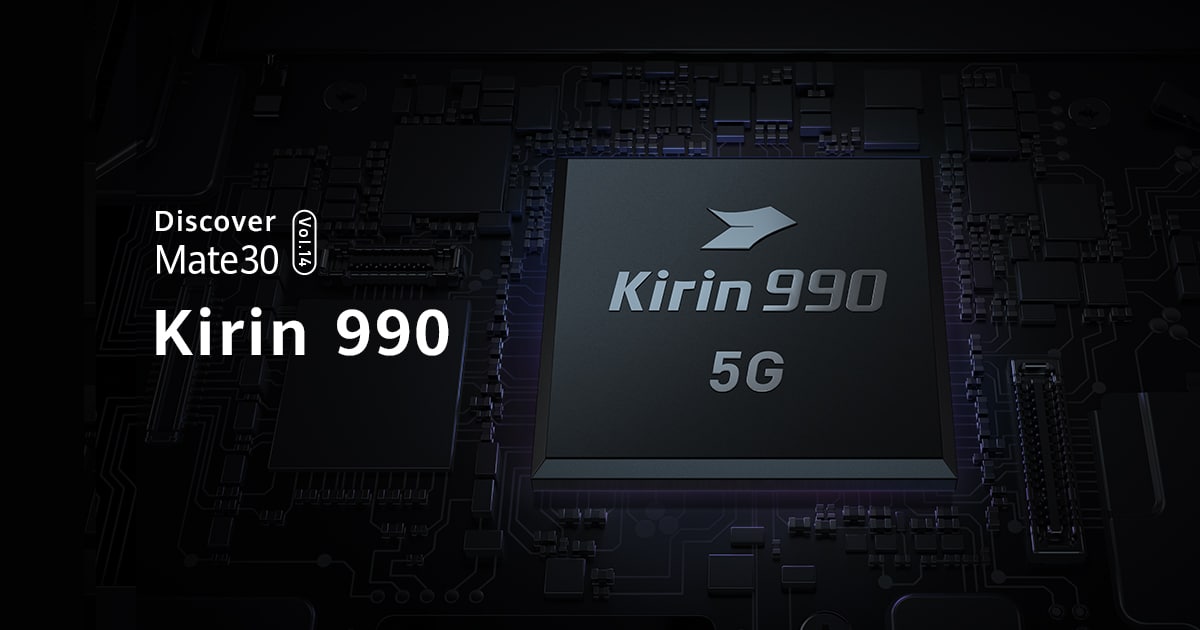 When we rethink what our life had been impacted by the launch of Mate 30 Pro, we really feel extraordinarily impressed by the power of its Kirin 990 CPU. These changes brought by Kirin 990 may beyond our previous understanding and estimation that reach deeply into the real life and impact it totally. Improvement of technologies give us more possibilities when imaging the future of human life.
A leading 5G Chipset in the industry
Kirin 990 is definitely not some kinds of ordinary smartphones' CPU. Its launch is bound to correlate with 5G. Notably, Kirin 990 5G is the world's first 5G- integrated smartphone chip that can work compatibly with SA and NSA (standalone and non-standalone) 5G network. What's more, it allows you to connect 2G/3G/4G and 5G networks, so there is no need to worry for its compatibility.


Another exciting feature that Kirin 990 5G chipset presents to us is the super-fast 5G internet speed. In Sub-6GHz band, the theoretical peak download speed can reach 2.3 Gbps and the theoretical peak upload speed can reach 1.25 Gbps, which may still beyond your expectation even you have read quite a lot of stuff about 5G.
Powerful AI feature now is more powerful
The powerful AI feature of HUAWEI phone is not new to us. This year, HUAWEI's self-developed Da Vinci architecture NPU joins into Kirin 990, which brings all new precise multi-instance segmentation when shooting a video. You can change the background of your video as you like it. Click below video to have a quick understanding.
Besides, Kirin 990's powerful AI ability unlocks more new fun and useful new features. You may feel impressed by the AI Private View function of Mate 30 Pro, and yes, this feature comes to us because of Kirin 990's AI capability.
All new gaming experience
Kirin 990 integrates a lot of new technological innovations, the total number of transistors exceeds 10 billion. So Huawei adopts the best 7nm+ EUV cutting-edge technology for the production of the chipset. Hardware capability brings more possibility for gaming. The 16-core Mali-G76 GPU elevates outstanding performance and great energy efficiency, while Kirin Gaming+ 2.0 allows more precise AI loading prediction, which brings us more immersing gaming experience with an average frame rate of 60 FPS and sharper graphics with more details. Click below video to have a quick understanding.