Vernee Mix 2 review – best 6GB RAM full screen smartphone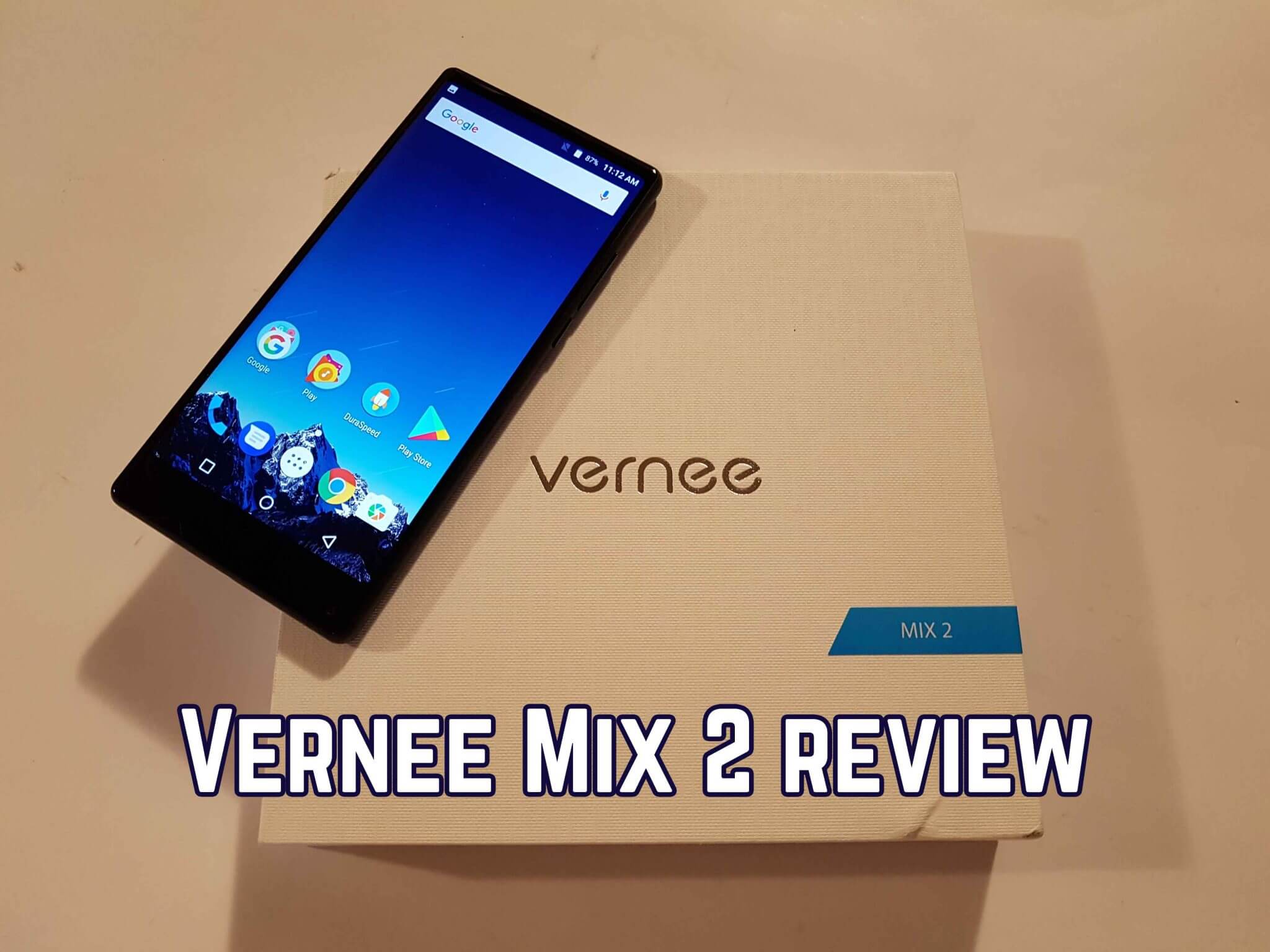 In our opinion this all screen smartphone from Vernee is best choice with price around $200 based on testing.  Actually we are talking about the Vernee Mix 2 smartphone which besides super large screen, it has also powerful hardware like 6GB of RAM.
But most important it offers great build quality, 18:9 screen, strong built-in hardware, and affordable price which is at this moment $199 at Gearbest. So we suggest you to stay here and spare a few minutes to read our review about the MIX 2.
Build quality & display
We are really impressed with these all screen smartphone called the Vernee Mix 2. Because from beginning when we have started to use this smartphone we received delightful feeling because it provides these type of feeling as it costs a lot more, but in reality it doesn't. Actually we don't see any difference comparing it with the latest iPhone.
So we can tell you that the case is completely made from metal, but to be precise the frame is made from metal including all buttons. Where at the same time front and the backside are made from glass. Unfortunately we did not find any information what type of glass is using. We hope that is using good quality because it feels really nice.
Besides the case when we speak about the display then again we can say that we are impressed because it offers high resolution. Actually the display is 6 inch big with FHD+ resolution which is actually 2160 x 1080 pixels. It is 18:9 display with screen to body ratio 93% which is definitely high. It offers high sharpness from every angle including 100% pure natural colors, you will love it!
Also their saying is big-screen but small size. Actually they mean that you can have a smaller smartphone with a bigger screen, same situation is also here with the Vernee Mix 2.
Performance and benchmark testing
This full screen smartphone is in every way super smartphone, so the same situation also here when we speak about built-in hardware. Because it has most powerful hardware in these price range group and much much more. So for the start we can say that it is based on octa core chipset Mediatek Helio P25 including 6 GB of RAM. For storage space it has 64GB ROM which is additionally expendable with memory card up to 128GB.
These kind of built-in hardware is used in many other flagship  smartphones from China. This is not surprising because these kind of built-in hardware combination is great choice, and it does not cost too much money. But what is most important it offers stability, as super fast respond. You can normally play any game like GTA, but besides that you will able to do anything you want with it is smart phone without any problems. Also don't forget to see benchmark scores including CPU-Z information below.
Benchmarks test results
Playing games
Youtube
Camera quality
Some flagship smartphones comes with single rear camera while some like in the situation come with dual rear camera. So the primary camera has 13 megapixel sensor while the secondary camera has 5megapixel sensor.
It supports OIS including mostly all advanced features in camera application. Besides that front facing camera is 8 megapixel, and if you are curious who produce these camera sensors. Unfortunately we don't have an answer because there is no information about that.
But as you can see below for the quality is great including details.
Photo Test Samples
Connectivity
2G: GSM 850/900/1800/1900MHz
3G: WCDMA 900/2100MHz
4G: FDD-LTE 800/900/1800/2100/2600MHz
The MIX 2 supports most advanced connectivity functions like 2G, 3G, 4G LTE, Bluetooth, GPS, and Wi-Fi. From what we can see during testing every connectivity functions works as it should to work. So you can normally use Wi-Fi, Bluetooth, or even 4G LTE network. As base this all screen smartphone support dual-sim function, or in other words you can use two SIM cards at the same time.
Battery life
According to the Vernee company, this all screen smartphone should have 4200mAh battery capacity with support of quick charging. Because normally you will receive 9V 2A charger, and thanks for that your smartphone is much quicker charged. After testing we can confirm that battery capacity is real, and it provides approximately one and half day with average use. So actually this is enough for almost everyone.
Price Info
As we said earlier this full screen smartphone is affordable device because at this moment the price is only $199.99 at Gearbest. For this money we believe that you can't get a better device.
Buy the Vernee Mix 2 at Gearbest
Conclusion
The Vernee Mix 2 is a really without exaggeration great choice if you are looking for smartphone with price of around $200. Because it offers great to build quality including excellent 18:9 screen with FHD+ resolution. But also don't forget powerful built-in hardware, dual rear camera, and much much more.