Vkworld MIX review – cheapest full screen smartphone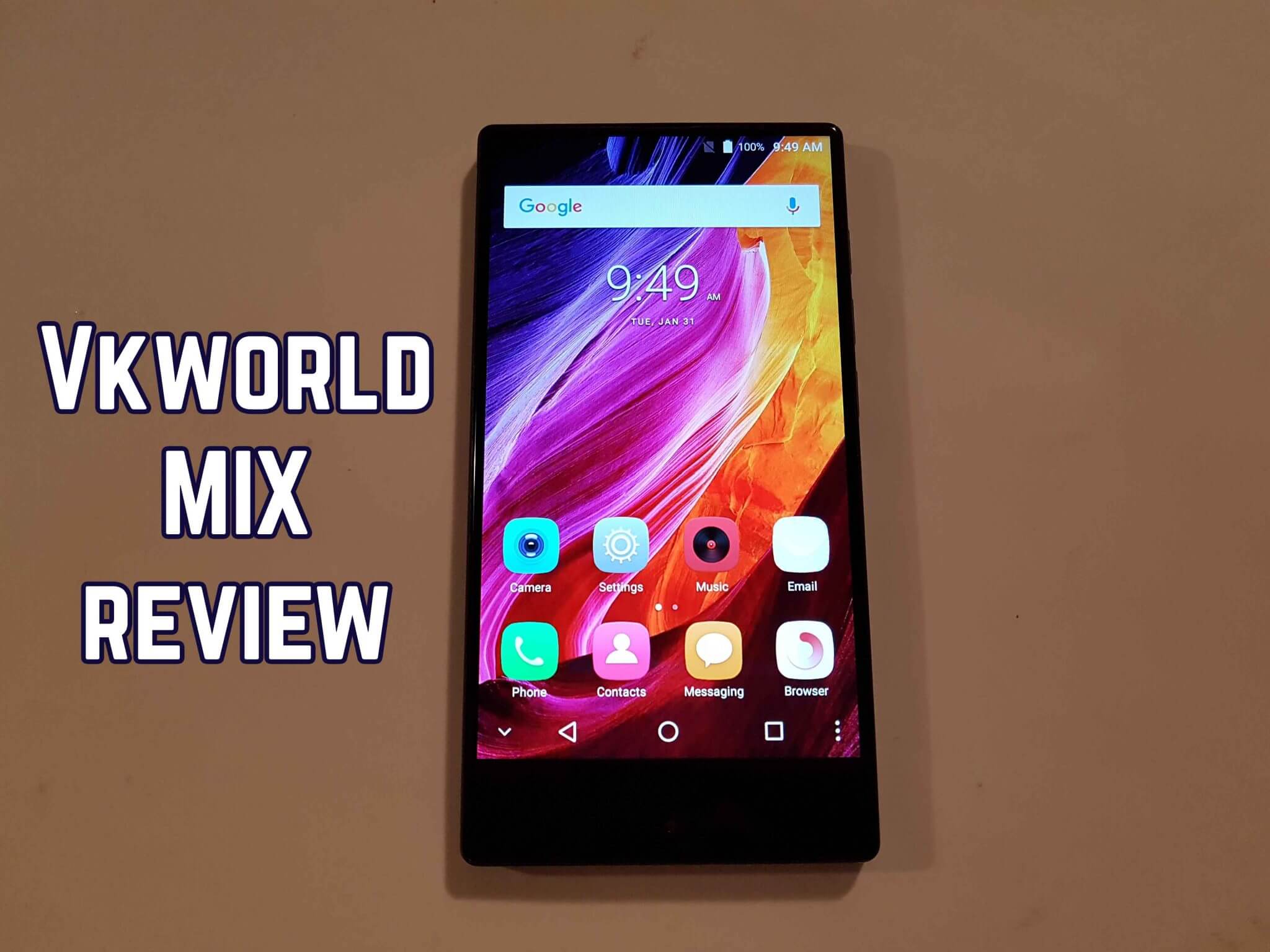 As you already know full screen smartphones are very popular these days. Because of that there are many different devices available on the smartphone market. But some of them are really expensive, and because of that we have the Vkworld MIX smartphone which is actually the cheapest full screen smartphone at this moment from Chinese smartphone company Vkworld.
We have tested this full screen smartphone, and you can read our review here where you can learn everything you need to know about this device from price, build quality, design, camera, and other.
The price is only around $110 if you are curious. So if you are looking for cheap full screen smartphone, then don't search more.
Build quality & display
We must admit that we are very pleasantly surprised with this smartphone because for these price range group it offers great build quality. So the front and the back side are made from Corning Gorilla Glass . But it doesn't say which one, nevertheless it gives premium feeling, and at the same time protection for your device.
Therefore when we speak about the frame of the Vkworld MIX then we can say that is made from metal including all buttons and ports. Again we are surprised because for $110 received metal frame plus Corning Gorilla Glass. Overall we must say that they have done a great job.
Besides that it has 5.5 inch on-cell IPS screen with 1280*x720 pixels resolution. At the same time it offers 90% screen to body ratio which is excellent. Overall we can say that this device is bezel-less display smartphone. Or in other words you have a smaller device with bigger screen.
Performance and benchmark testing
Of course for this price range group we can't expect high-end built-in hardware. But still the Vkworld MIX has a good solid built-in hardware which is based on quad core CPU MediaTek MT6737 with 2GB of RAM including 16GB storage space. Normally you can additionally upgrade your internal storage up to 128GB with memory card. So actually you don't need to worry about it if you need more space.
Therefore we have tested the phone with several benchmark applications, but also we have played games including other awesome stuff like Youtube, movie playback. After testing we can normally say that everything works just fine, you can normally enjoy playing games, and other everyday stuff.
Overall we are pleasantly surprised how they have done software optimization with built-in hardware.
It works well thanks to a well-optimized system Android 7.0. Which comes as a clean operating system, because it does not have any unwanted applications on system.
Benchmarks test results
Playing games
Youtube
Camera quality
The MIX has a single rear camera which has 8 megapixel camera sensor while the front facing camera is 5 megapixel. Actually we don't have information about camera sensors, like what type are they, or in other words from what company are they coming.
Nevertheless we have tested the camera, and below you can see photo samples. But when we speak about photo quality then we can say that is approved from us for this price range group which is actually under $150.
Photos are enough sharp, and they provide natural colors. Overall you will be satisfied with photo quality from this cheap full screen smartphone, because you can't expect to have the same photo-quality like on some much more expensive device.
Photo Test Samples
Connectivity
GSM: 850/900/1800/1900MHz
WCDMA: 850/900/2100MHz
LTE FDD: 800/900/1800/2100/2600MHz
It has normally Bluetooth v4, Wi-Fi, GPS, 2G, 3G, and 4G LTE network support. Besides that you can use two SIM cards including memory card at the same time. Which is definitely great feature because some smartphones although they are dual-sim device they don't have this ability. Wi-Fi has stable and strong signal which is allowing you to go to Youtube, or doing something else without any lags.
Battery life
It comes with 3500mAh battery which is actually enough strong for this kind of device. Because the MIX has HD resolution including medium strong hardware. Therefore we can say that this smartphone is a small energy consumer. According to our battery tests it can last approximately one fully day with average use. This is actually very good battery result, but of course it depends from person to person.
Price Info
Now it costs only $113.43 at Gearbest online shop, and we believe this is a fair price for this kind of device.
Buy the Vkworld MIX at Gearbest
Conclusion
The Vkworld MIX is very interesting choice under $150 because it offers great build quality, excellent screen, and many other features like solid built-in hardware. Besides that as we said earlier it is very affordable full screen smartphone.