Oukitel K10 smartphone comes with 11000 mAh battery & 5V/5A high-speed charger!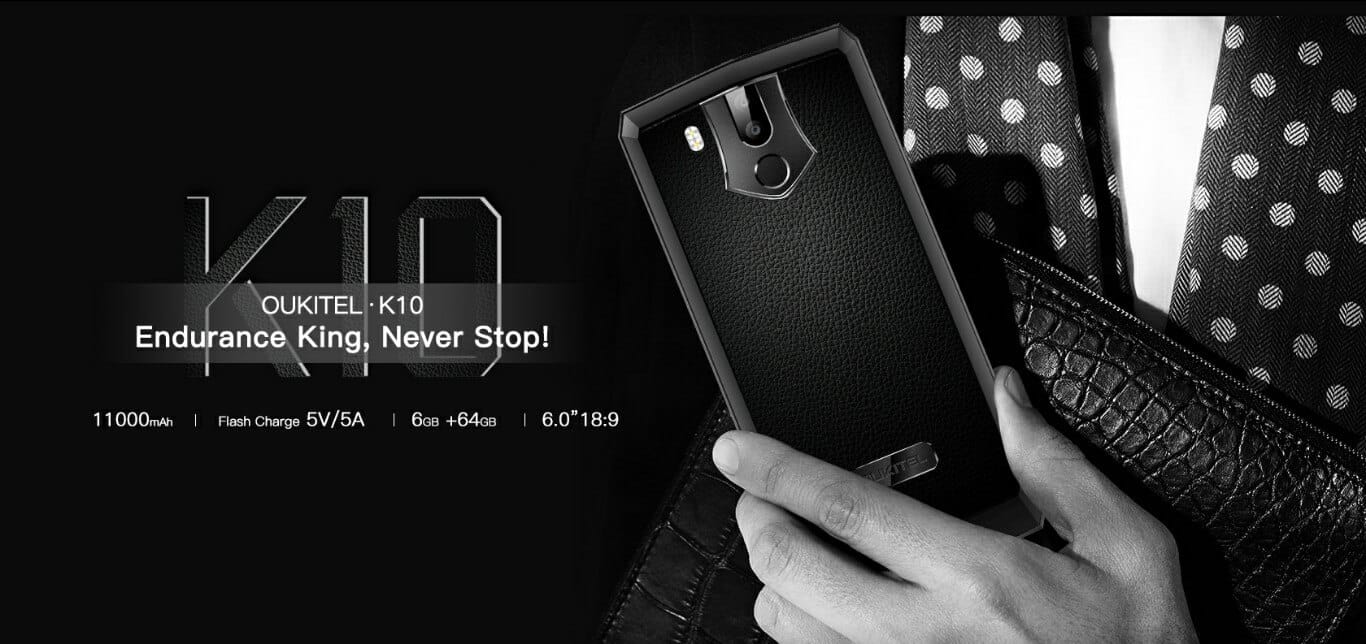 Since this popular Chinese company has appeared on the smartphone market, in the meantime they introduced several mobile phones with a large capacity battery like the Oukitel K10000 Pro. Nothing is different today.
In fact, they will at the beginning of next year introduce a new smartphone called Oukitel K10 with even stronger battery which will have 11,000 mAh battery capacity. Also new information you can read on the Oukitel official site.
The new Ouktel K10 will have a large 6 inch display with FHD + resolution which is 2160 x 1080 pixels with 18: 9 ratio. Unlike regular 2.5D curved glass including high polishing, the K10 has some new tech edge cutting method, followed by plate polishing.
The Oukitel K10 boasts a lithium-polymer battery with big capacity of 11,000 mAh, which is signed by BAK, a known name among battery company in the world. This is a high-density battery and thanks to an intelligent energy-saving system specifically designed for large batteries, the Oukitel K10 will last up to a week of use.
To make things better, the company has also prepared a special charger for quick charging 5V / 5A. For now, it has not been officially confirmed how much battery will be charged quickly.
Unlike the other company smartphones with strong batteries, the Oukitel K10 will have a strong hardware because it comes with 6 GB of RAM, and 64 GB of internal memory. In other words, this smartphone could easily be the top model among other smartphones with large capacity battery.
It is expected that the Oukitel K10 will be available for sale in early 2018, and until then more information can be found on Oukitel's official site.