Tomtop 11.11 cool promotion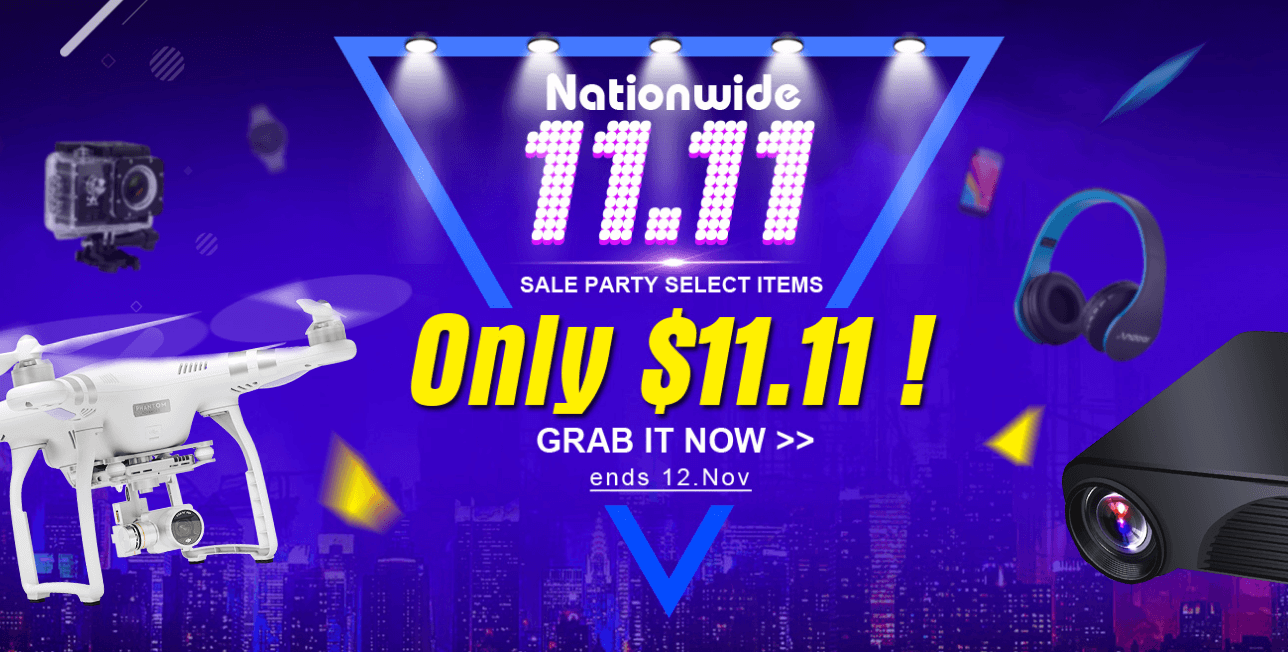 Yes, you have read it correctly because this article is about Chinese promotion11.11 for all shopping lover. This time is about Chinese online shop Tomtop which is actually a very good shop, and of course it has different kinds of products.
For this promotion Tomtop has prepared many different products like smartphones, gadgets and products like watches which you can buy now for only $11.11 but of course in a limited number. So you'll need to be fast if you want to buy something really cheap.
Also I have a $8 coupon code: TT1111 which you can use on 11 to 12 November anywhere on Tomtop site. But for 11.11 shopping holiday please visit to this link.