Samsung Introduces AI-Powered Laundry Lineup with Top-Tier Energy Efficiency, New Refrigerators Customizable for Every Lifestyle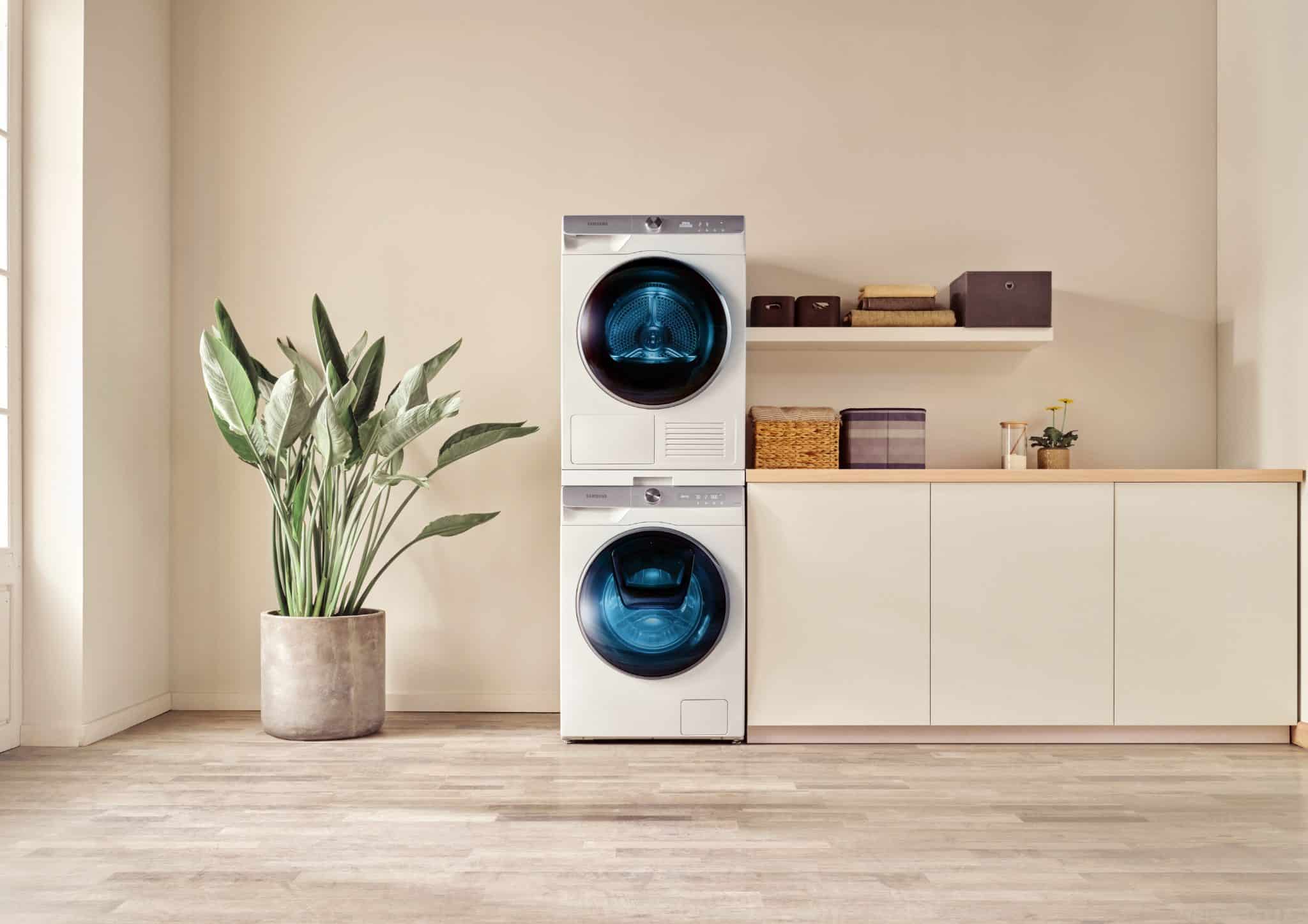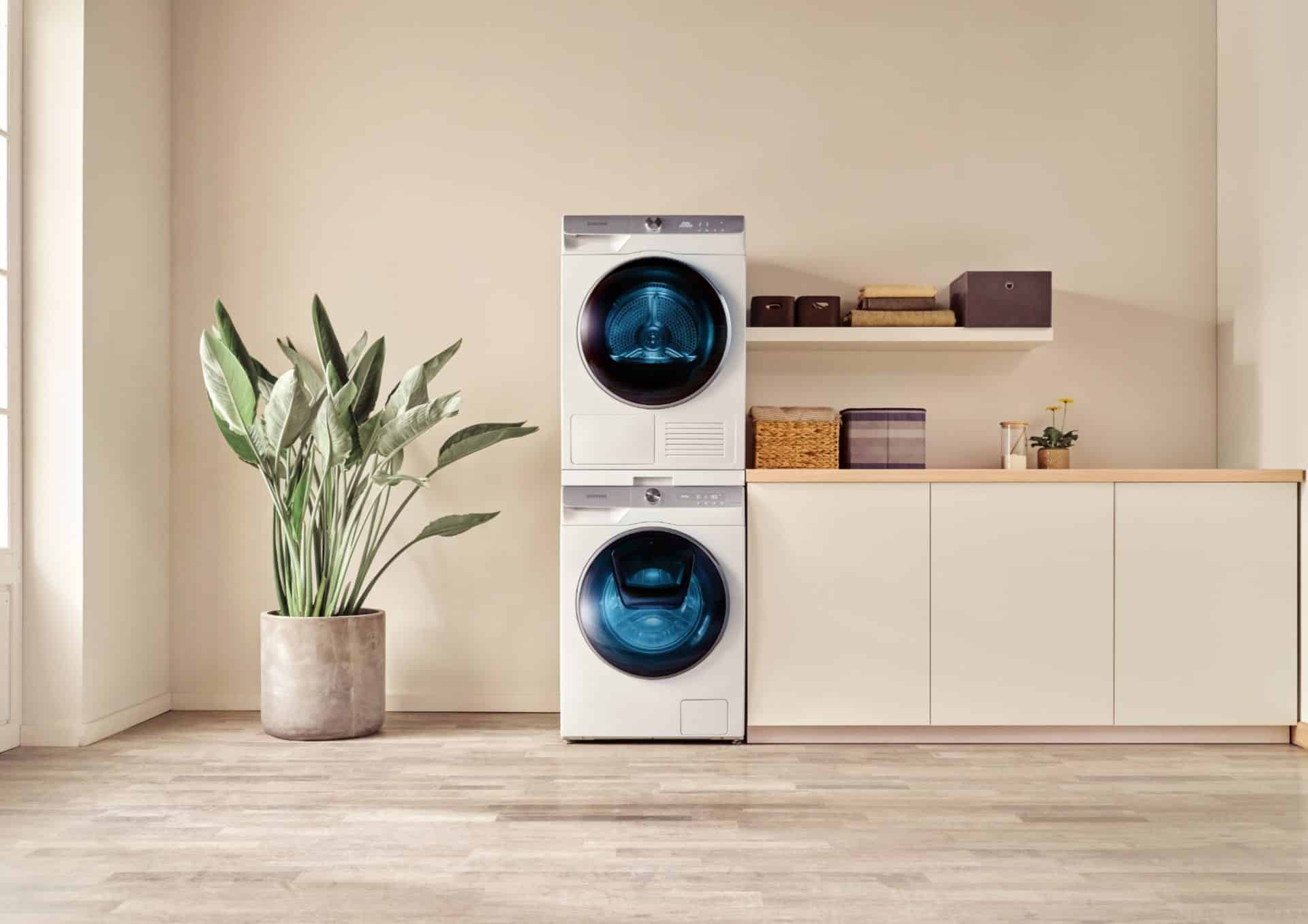 Samsung Electronics today announced the global launch of a new full smart laundry lineup and an innovative bottom-mount freezer (BMF) refrigerator.
Headlining the new laundry lineup is the WW9800T washing machine equipped with artificial intelligence (AI) features that customize the laundry process to achieve the same powerful wash with less time, energy and effort, as well as Samsung's EcoBubble™ and QuickDrive™ technology. The new range will first launch in the European market and will expand globally later this year.
The new RB7300 refrigerator delivers core cooling performance while offering large, flexible capacity to meet all types of food storage needs. The RB7300 will first launch in Europe in August this year, followed by the CIS region, China, the Middle East, Latin America and Korea.
Also making its first appearance in Europe is Samsung's flexible solution for a customized kitchen, the Bespoke refrigerator range. First launching in the Nordic region this October, Bespoke's availability will expand across the European market over the next year.
"We strive to develop home appliances that can boost lifestyle values while maximizing performance, keeping in mind the desires and needs of our consumers," said Hyesoon Yang, Vice President of Samsung Electronics. "Our new product ranges offer solutions that help consumers lead customized eco-friendly lifestyles and we will continue to direct our efforts toward creating products that enrich daily lives."
Save Energy, Time, and Effort With a Customized Laundry Process
The new WW9800T washer brings together Samsung's most powerful technologies that cut down on wash times and energy consumption while providing users with a personalized laundry experience.
Samsung's revolutionary QuickDrive™ technology allows the WW9800T to cut washing time by up to 50%, and energy usage by 20%. The independently moving drum and backplate in the WW9800T allows for more dynamic actions, cleaning garments more thoroughly in less time. Samsung's Digital Inverter Compressor adds to energy efficiency by utilizing strong magnets for quieter and stronger performance, while using less energy compared to a universal motor.
The new washers also come with Samsung's EcoBubble™ technology that maximizes the effect of detergent by turning it into soft bubbles – allowing for faster penetration into fabrics, even in cold water. Colder washes save heating energy, while also protecting the fabrics and colors of garments.
Adding to Samsung's reliable performance is artificial intelligence, which learns users' behavioral patterns to recommend cycles and offer a truly personalized laundry experience. With AI Control, the new Samsung washer familiarizes itself with user preferences and combines that knowledge with big data to provide the industry's first automatic suggestion of wash cycles on its display. Paired with a simple user interface, AI Control eliminates the need for users to scroll through cycles to find the right one, or to input their individualized settings each time. The AI Wash feature uses sensors to detect the laundry load's weight and soilage, to determine the optimal amount of water and detergent to dispense.
The user convenience extends to the drying process with Auto Cycle Link, which pairs compatible washers and dryers directly to automatically set the best dryer cycle for each load.
All of the appliances in Samsung's new laundry lineup are compatible with SmartThings, offering users control over laundry settings from their smartphone and features like Laundry Planner and Laundry Recipe to customize laundry routines.
Maximized Storage Space With Freshness that Lasts
Thanks to Samsung's SpaceMax™ Technology, the new BMF refrigerator maximizes fridge space without needing wider exterior dimensions that may clash with modern kitchen cabinets. SpaceMax™ allows the interior walls of the fridge to be much thinner due to its high-efficiency insulation that provides a greater internal capacity of 385L – 18 liters larger than the previous model. The new refrigerator therefore matches the standard 600mm cabinet-depth design while offering more space. This feature is especially welcome now, as grocery-shopping habits are changing; people are reducing trips to the shop to purchase large quantities of groceries at a time, shopping online more, and seeking out ready-to-cook meal kit solutions to minimize food preparation. All these trends lead to the need for greater efficiency when it comes to storage space in refrigerators.
The new Samsung refrigerator is also designed to preserve the freshness of food items twice as long. Featuring a revolutionary Optimal Fresh+ box that serves as an adjustable drawer, users can choose to either split the drawer into two zones with different temperatures or use it as one. The left side is cooler, so it's optimized for meat and fish storage, while the right side is great for fruit and vegetables.
The new model ensures that all stored food is properly cooled no matter where it's placed within the refrigerator. Equipped with the most popular Samsung refrigeration technology features, the new fridge is decked out with All Around Cooling and Metal Cooling for maximum freshness.
The new BMF refrigerator also boasts a contemporary built-in look that introduces an added level of sophistication to any modern kitchen interior. The stainless-steel finish and sleek flat front are representative of Samsung appliances' simple yet refined design. With a Clean Back that comprises of a smooth metal safety cover for vital coils and cables behind the unit, the BMF refrigerator offers a minimalist approach look and feel.
The compressor for the latest BMF refrigerator automatically adjusts its speed based on cooling demand across seven levels. The advanced compressor thus requires less energy, minimizes noise, and even reduces wear and tear for a durable, long-lasting performance from the refrigerator.
The RB7300 refrigerator and new laundry lineup will be featured at Samsung's 'Life Unstoppable' virtual event on September 2.