THL 5000 with 5000 mAh battery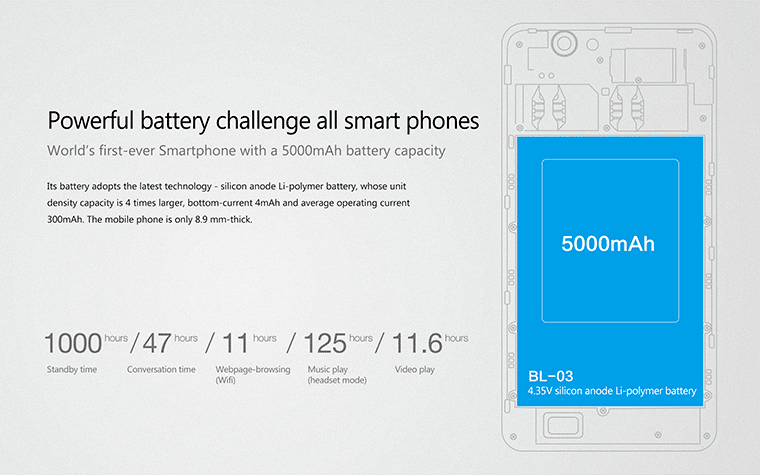 THL has recently released a new model on official website called THL 5000. This means that you will be able to buy it soon. THL 5000 could be a very popular phone. Because it has extra strong battery with capacity of 5000 mAh. From this reason this device has a name 5000. Also I think that this is the first smart phone with so strong battery.
Otherwise other features are more or less the same like on other Chinese flagships. So, it has a full HD 5 inch screen, 2 GB of RAM, 13 mega-pixel Sony IMX135 camera. Also there is NFC, WIFI, GPS and other futures. Currently, THL 5000 is available only for a wholesale ordering. But I think that it will be soon available for other potential customers.
What do you think could be this device be best Chinese smartphone in 2014 year? What do you think what price will be for this kind of device ?
I found this interesting information on Gizchina