Nubia Z17 Mini Aurora Blue Review: 6GB RAM, 128GB Storage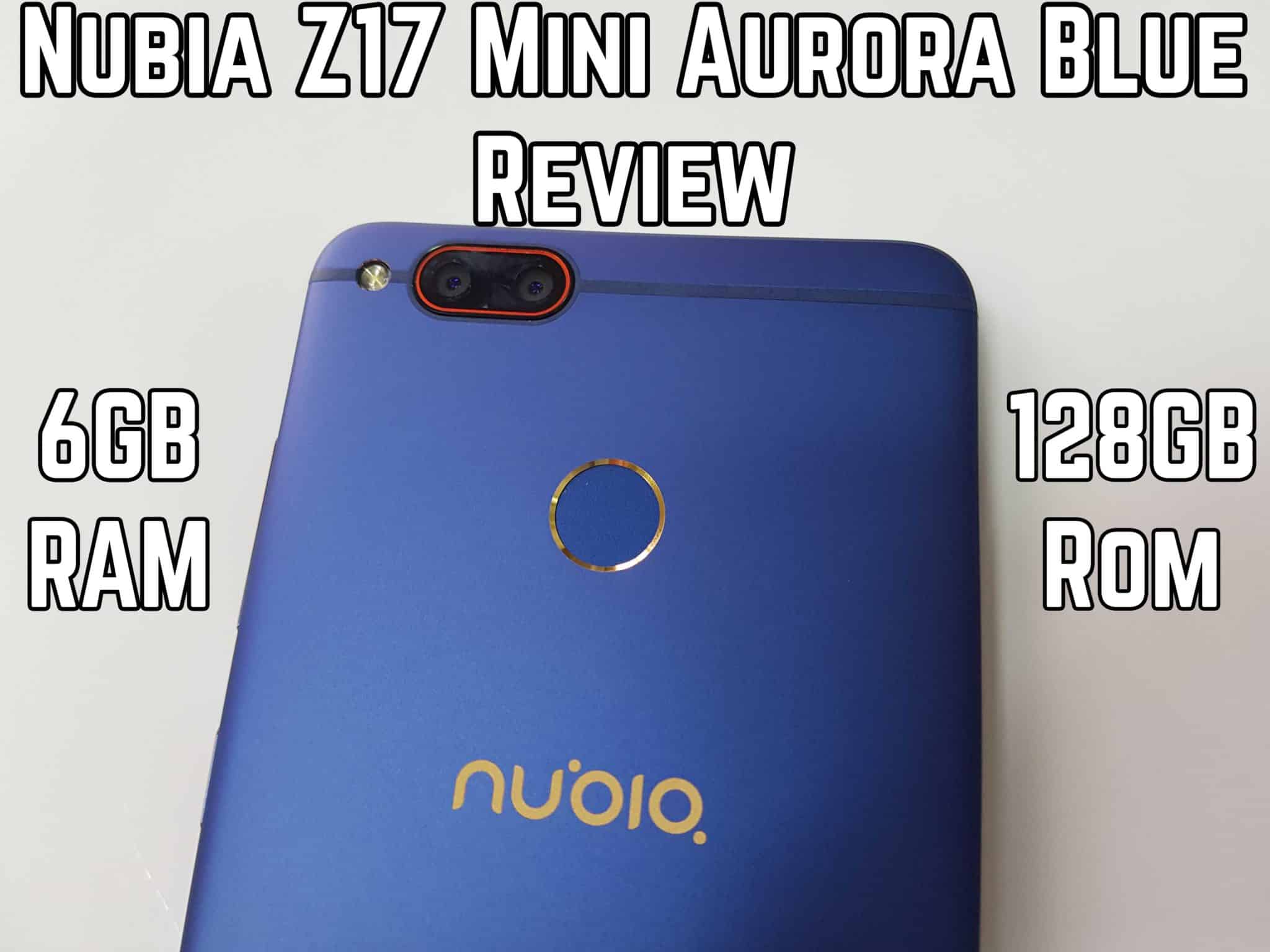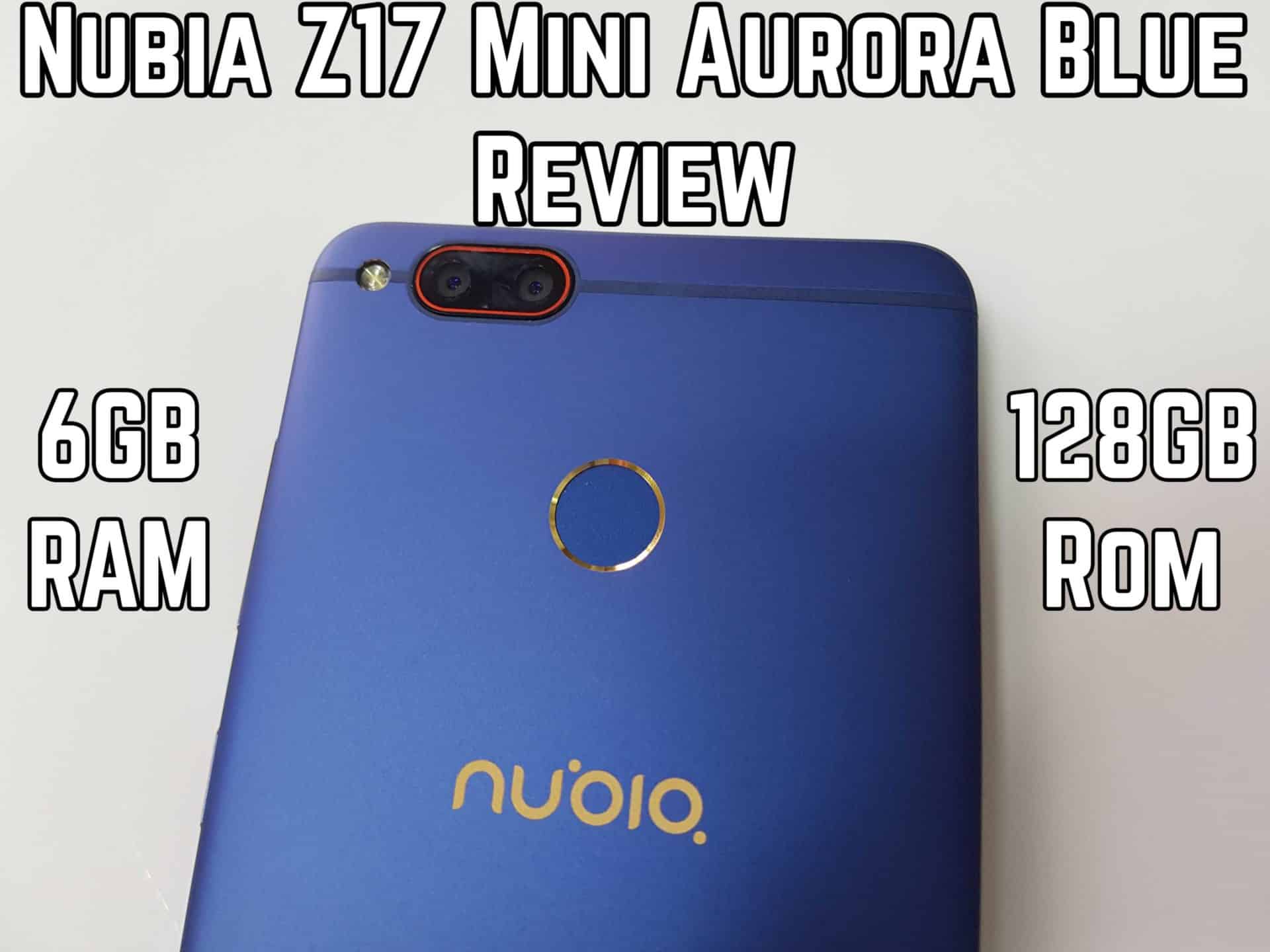 What is the Nubia Z17 Aurora Blue?
Several months ago this smartphone has been introduced, and sometime after they decided to create and introduce the new and better version. Actually we're talking about the Nubia Z17 Mini Aurora Blue which was recently introduced as limited edition. We are not surprised of that because this smartphone is amazing.
What is most interesting this limited edition comes with some new features like Snapdragon 653 processor, 6GB of RAM including 128GB ROM. However in our review you will see why this smartphone is great, and don't forget that it comes in new Aurora Blue color which looks beautiful.
Nubia Z17 Mini Aurora Blue – detailed specifications
Model: Aurora Blue – NX569J_EN
Display: 5.2 inch big with 1920 x 1080 pixels, Corning Gorilla Glass
CPU: Qualcomm Snapdragon 652
System: Android 6.0.1 – nubia UI 4.0
Memory: 6GB RAM + 128GB ROM + up to 200GB with memory card
Cameras: front 16MP, dual rear 13MP + 13MP
Battery: 2950mAh, 9V/2A quick charge
Build quality & display
When you for the first time hold the phone in your hands then immediately you see that this device is definitely flagship smartphone. Because quality of the phone is superior, so for the start we can say that the case is completely made from high quality metal which is processed in several steps. So for example it is polished with automatic 360 degree high precision robot, and at the same time it is sanded for 600 seconds with super fine zircon sands.
Z17 Aurora Blue Edition deserves every right to be a flagship phone not only for high build quality, but also for beautiful design. As we said earlier this is actually a special edition which is only available in Aurora Blue color. Therefore we can confirm this smartphone is beautiful, and at the same time it is not too big or too small for the hand.
Nevertheless when we think about display then we can say that it has 5.2 inch screen with full HD resolution. Additionally the screen is protected with Corning Gorilla Glass, but it is unknown which version of Gorilla Glass it has. During testing we can confirm that it provides good visibility, high sharpness, and of course lovely colors. So overall you will be definitely satisfied with the Nubia Z17 Mini.
Performance and benchmark testing
At the beginning we said that this new version or to be precise Z17 Mini Aurora Blue is actually a limited edition, and because of that it comes with some new features. We have also wrote that it comes with the new chipset Snapdragon 653, but for some unknown reason are smartphone still has Qualcomm Snapdragon 652. Where other built-in hardware is the same as it should to be.
So only difference is in the chipset. So it follows it has 6GB of RAM including 128GB storage space which you can additionally upgrade the memory card up to 200GB. therefore when we think about storage space, user without memory card has approximately 110GB free. These kind of built-in hardware proved to be very good in every way for every purpose.
We have tested many different applications including games which are very popular these days. From what we can see everything works just fine without any lags, also all apps works and opens fast. Overall you don't need to worry for performance because these kind of built hardware is stronger enough for every operation. Therefore below you can see benchmark scores, and some other information.
Benchmarks test results
Playing games
Youtube
Camera quality
People from this company are definitely very proud of this smartphone because it provides amazing photo quality. Actually it has dual rear camera setup, or in other words it has two rear cameras where both cameras has 13 megapixel camera sensor made by Sony: imx258 RGB sensor+imx258 MONO sensor. While we think about front facing camera then we can say that it has 16 megapixel camera sensor with F2.0 aperture.
As we said earlier photo quality is excellent, and we are 100% sure that you will like it. It provides much better photos then similar smartphones in the same price in any group. Also it has many different camera features which will enough for every user. Also below you can see photo samples.
Nubia Z17 Mini Camera sample
Connectivity
GSM 850/900/1800/1900
CDMA 1x&EVDO 800
TD-SCDMA B34/B39
TD-LTE B38/39/40/41
WCDMA 850/900/1900/2100
FDD-LTE B1/3/5/7/8/20
802.11 b/g/n/ac WiFi
Bluetooth 4.2
Supports BLE
As you can see the Nubia Z17 Mini Limited Edition can work anywhere in the world including the United States of America. But to be sure please check above frequencies. This is actually a very good choice from this company because mostly Chinese smartphones do not have required frequencies.
GPS test
Battery life
When we think about the battery then we can say that it has non-removable Lithium-ion polymer battery which has 2950mAh capacity. With average use it provides approximately 2 days which is actually a very good result. At the same time supports fast charging, so you don't need to wait too long to get to fully charge smartphone.
Price Info
At this moment from what we can see it costs $297.38, which is actually a very good price for this kind of smartphone.
Gearbest online shop
Conclusion
We believe that the Nubia Z17 Mini Aurora Blue is excellent choice under $300 if you are looking for high quality smartphone. It offers great build quality, amazing design, but also don't forget powerful hardware which has almost any flagship smartphone.